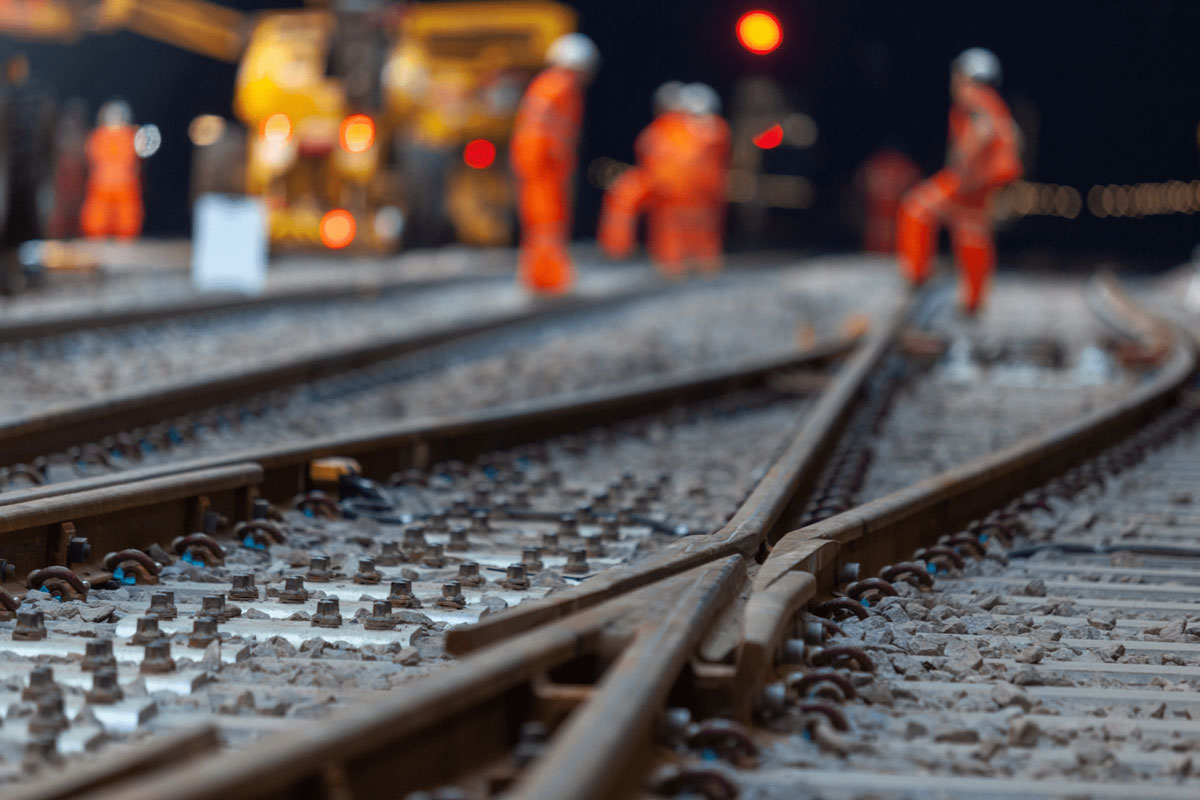 Pod coaching is a unique, proven way to help organisations create deeply personalized, yet scalable, development forums to fast-track capability and cultural development. Pioneered by ECI Partners, approximately 4-5 selected members of your organisation work intensively as a 'performance Pod'. An executive coach leads the Pod meetings, and each meeting has a specific focus and learning goal. We work with you to develop the learning goals and consider how to best commingle participants.
Pod executive coaches introduce evidence-based approaches and use prompts such as pre-readings, case studies, YouTube videos, blogs, etc. to stimulate new ideas and learnings. Pods then work collaboratively together to convert the theory into practical new ways of working and leading. In between Pod meetings, participants practice what they are learning, and the executive coach can provide further personal support.
A Case Study: Rail Delivery
By its nature infrastructure delivery is complex work, and rail infrastructure is especially complex work. Rail Delivery does this work as an arm of Transport for NSW. And, to perform this work, Rail Delivery needs an incredible multi-disciplinary team of highly skilled professionals and support staff.
For years the infrastructure industry in Australia has been experiencing an acute shortage of expertise as the number and size of projects being delivered, and those in the pipeline, are at record levels. So, like some other industries, there is a war for talent and that means staff retention and development are of vital concern to Rail Delivery's executive team.
Our Engagement
ECI Partners work across arms of NSW Government and has worked closely with Rail Delivery to design and deploy a bespoke coaching program that supported and developed the key capabilities of senior project delivery professionals.
The program we developed had to be certain it would address the added challenge of engaging 20 participants of incredibly diverse backgrounds, people with a huge range of industry experience as well as diverse roles within Rail Delivery.
ECI Partners pioneered the development of a pod coaching program that:
addressed the unique and specific needs of Rail Delivery
introduced an evidence-based approach to learning and development
translated academic theory and research into an experience that was highly practical and deeply personal, so we could meet each person's development goals
facilitated greater cohesion, connection, and collaboration across the organisation
The Result
Pod coaching is an ideal way to develop an entire team, or individuals in a more personalised format across an organisation, even if they are not always working with one another.
When participants were asked to provide feedback on their coaching experience, they provided the following results:
100% of participants agreed or strongly agreed the team coaching program was worthwhile
100% of participants agreed or strongly agreed they were learning practical ideas from the program that they can use in their roles
100% of participants felt the program is making a positive impact on their performance
The Pod coaching experience also enhances esprit de corps within an organisation as the participants return to their roles having had a shared experience, a large part of which is experienced at a deeply personal level, which builds bonds between peers.
Verbatim
"The feedback from the eci pod program speaks for itself. I commend eci for developing this unique approach that has allowed us to develop the capabilities of our future leaders in a bespoke, and yet scalable way. This approach has strengthened the glue across our Rail Delivery branch and helped to create valuable relationships that didn't exist prior."
Peter Church, Head of Rail Delivery, Transport for NSW