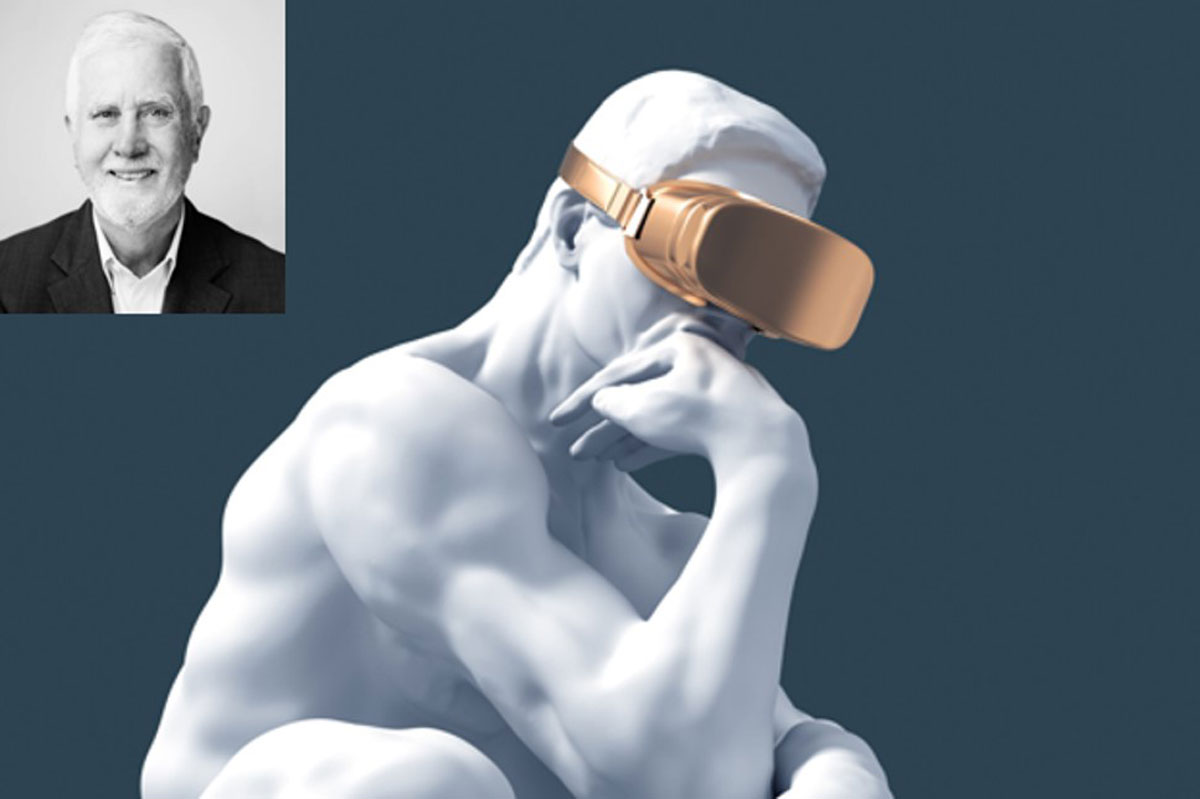 There are some management constants we can hold on to
As an 'elder' in the business community and at ECI Partners, I have been asked to consider the big changes affecting business, and to consider the constants that have held steady over the course of my near 50-year career. I believe there are some things that will remain constant no matter how uncertain the future. Here goes.
Back in 1975, Bloomberg's Business Week published the seminal article 'The Office of the Future'. The article predicted the paperless office.
The notion of the paperless office coincided with the advent of desktop computers and the excitement surrounding word processing. Is anyone still excited?
At the time, one futurist and thought leader from the consulting firm Arthur D Little, predicted that paper use in the office would begin to decline by 1980. Office paper use doubled between 1980 and 2000. Whoops!
While we still don't have paperless offices, there is no question that computer technology has transformative, and often unpredictable, effects.
And technology is not done with us yet.
Earlier this year the World Economic Forum released The Future of Jobs Report 2023. It is a mix of large-scale survey data, analysis and commentary.
One standout survey result was that 'Over 85% of organizations surveyed identify increased adoption of new and frontier technologies and broadening digital access as the trends most likely to drive transformation in their organization.'
AI represents an unprecedented challenge to management
With the arrival of Chat-GPT at the end of 2022 the world got a clear insight into exactly what artificial intelligence (AI) is capable of. Before Chat, most of us had no idea what a large language model was. A more contemporary term for word processing perhaps? Yet here we are today, with many of us using the hitherto unimagined Chat, even if only for fun.
More importantly, organisations got a wake-up call. AI will be the mother of disruption. In terms of management, we're talking everything from data-driven decision making to talent acquisition, from virtual assistance to personalised leadership coaching platforms. (I can't believe I just wrote those last four words.)
Meanwhile, in preparing for the widespread application of AI, organisations need to be both flexible and responsive. And while technology might make our heads spin, what we know from years of executive coaching and working with executive teams is that there remain some constants in management.
Management constants are vital to successful change management
Some things do not change. Basic principles of effective management and the use of soft skills not only remain constants but are arguably even more important during fast-moving disruptive times. So, here is my list of management constants that we can hold onto in a turning world.
Strategy, the word, goes back to ancient Greek generals. And today one of its core meanings is as relevant as it was then, to be in command. A modern leader and their team need to be in control of the things they can control, and understand the trends, opportunities, and risks of the things in the environment they can't control.
Being in control of the things you can control typically means working closely with other people. So, effective communication is also a constant. And, as tempting as it is to send a group email, face-to-face always trumps any other form of communication.
We have just witnessed multiple displays of brilliant teamwork in the Matildas during the World Cup. They gave us a master class in collaboration, including how to manage rivalry, and proved that the sum of the parts can be greater that the whole.
Collaboration has always been powerful, but it will become more so for Australian organisations as our workforce of 11 million competes with the world's billions. Striving for greater effectiveness and efficiency must remain constant.
Within organisations, communication and collaboration lubricate the friction points within matrix structures and enable influence, which, for individuals, is vital to their sense of progress, engagement and satisfaction. Influence is a talent to be mastered.
And, speaking of satisfaction, from the perspective of an executive coach, I know that nothing gives people satisfaction quite like developing the talent and expertise of others.
It is not a long list, but this handful of management concepts is central to success.
And two final thoughts before I wrap up this article.  I'm reminded of two big changes, apart from technology, that we should embrace.
The achievements of the Matildas and the rise of women's sports generally, prove how valuable gender equality is. That is a positive change that needs to run its full course.
The second change, also witnessed during the Women's World Cup, is the steady embrace of diversity. Over the course of the last month, we witnessed the wonderful celebration and acceptance of genders, ages, nationalities, experiences, and sexualities for the betterment of sport, and humankind. An example of what it looks like when we're at our best!
Tony Thirlwell, August 30, 2023