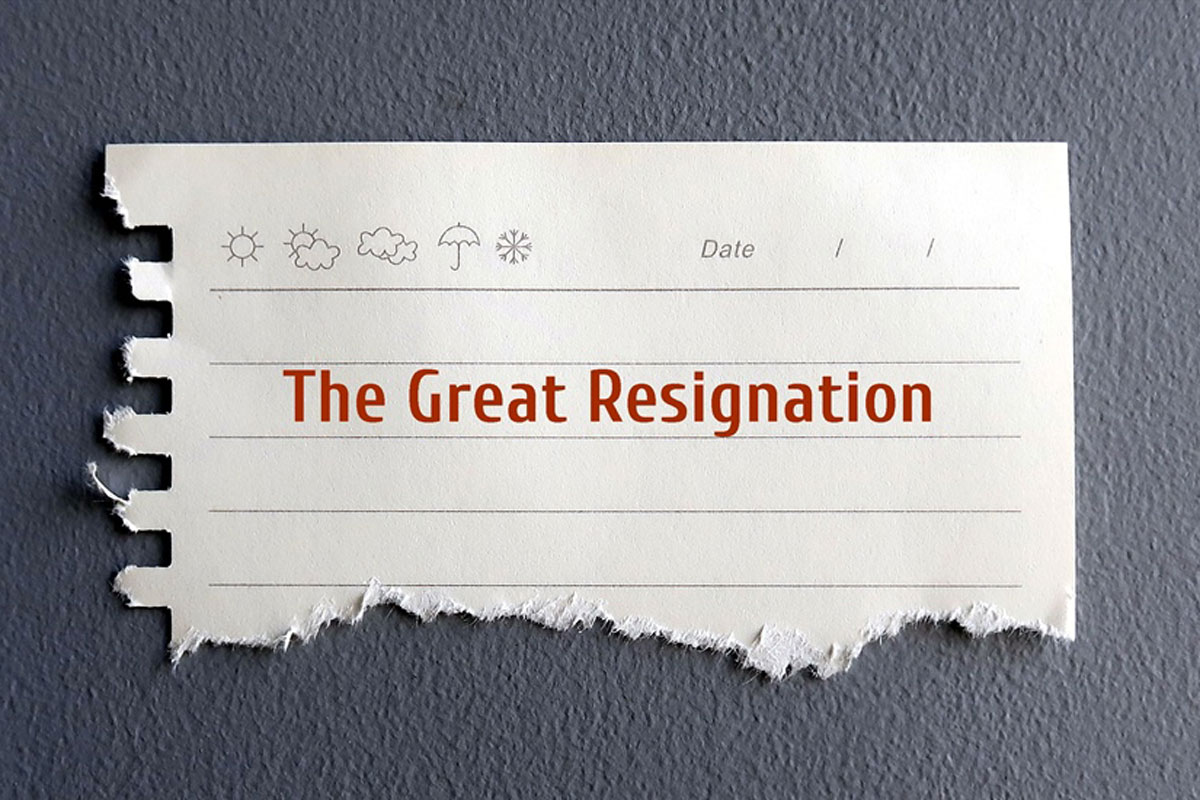 The Great Resignation is predicted to result in millions of Aussies leaving their jobs as people reassess their priorities. One thing we can all agree is that the workplace dynamic has changed, and we must plan for a different future.
How are you planning on retaining and recruiting for your team, ensuring you come out stronger?
As the world changes at an exponential pace, organisational agility and agile leadership are key. Many industries are at an inflexion point, and disruption through the global pandemic is creating both unprecedented challenges and opportunities. There is a clear imperative for executive teams to reconsider their business models to accelerate the move from coping to thriving in this new reality.
The Great Resignation is playing out in the US, with more than 19 million workers quitting their jobs since April 2021 (McKinsey & Company), a record pace, disrupting businesses everywhere. Here in Australia, it's a major concern for many firms as research shows that around 3 in 5 Aussies could be looking to change their jobs.
The pandemic has given people the opportunity to reflect on what's important to them as their world has shrunk to their immediate family, local area, and home. When we come in contact with life threatening events, we tend to reflect on mortality and whether we are happy with our lives, or if it's time to make a change.
Some may be looking for a career break due to burnout, others may be searching for more purpose and meaning in their jobs, or perhaps they are simply after a higher salary, accelerated career progression or to continue to work remotely – at least part of the time.
The Great Resignation is not just a trend, it's a movement. It will really start to bite in Australia in March 2022, "March Madness", when people have got their Christmas bonuses and recruiting gears up in earnest from mid-January 2022. An unforeseen risk is that with staff fleeing it will push more work on the already overloaded, thereby exacerbating the problem of retaining and attracting staff.
The war for talent is now so intense in some industries such as financial services and professional services, senior executives talk about being in "hand to hand combat in the trenches daily" to retain their top talent. It is now so high on the priority list of executive teams, there are examples of CEOs of major listed Australian companies personally calling top performers to attract them away.
The "inconvenient truth" is that growth strategies and aspirations for all businesses are underpinned by attracting and retaining key talent. Standing out from competitors will need to be a priority to attract and retain talent. Materially higher retention rates will be a clear source of competitive advantage for agile companies.
As Charles Darwin opined, "It is not the strongest of the species that survives, nor the most intelligent that survives. It is the one that is most adaptable to change". This environment will reward leaders and organisations that see the opportunities to change faster to accelerate their progress.
Some key strategies have emerged that we can all learn from:
Future Employee Value Propositions that attract and retain the best talent (top 10%) are being co-designed with these employees. They are distinctive, targeted, real and are inclusive – driven by employees' daily interactions with peers and leaders
Targeted coaching and mentoring of at-risk executives and employees enable connection, happiness, and retention. When employees feel they belong, are included in decision making, and their individual contributions are valued, their work becomes more meaningful and aligned to the organisation's purpose and mission. Employees who feel included are more likely to be engaged at work and less likely to leave
Employers need to communicate regularly about where and how careers can thrive – giving people the resources and tools they need to develop. If they don't, they'll lose the war for talent by haemorrhaging A-players to their competitors
In this new hybrid work reality, the 'at risk' employees need more intentional opportunities to build relationships with each other and others to maintain and strengthen their engagement and organisational commitment
These strategies appear to be common sense, but unfortunately common sense does not appear to be common – many executives are too busy rushing around the dance floor rather spending time thinking and looking forward from the balcony. Executives simply need to look for new angles when their business is threatened, rather than being defensive.
Martin Blake, Business Advisor, Executive Coach, Board Chair, NED, former NSW
Chairman KPMG Australia November 2021