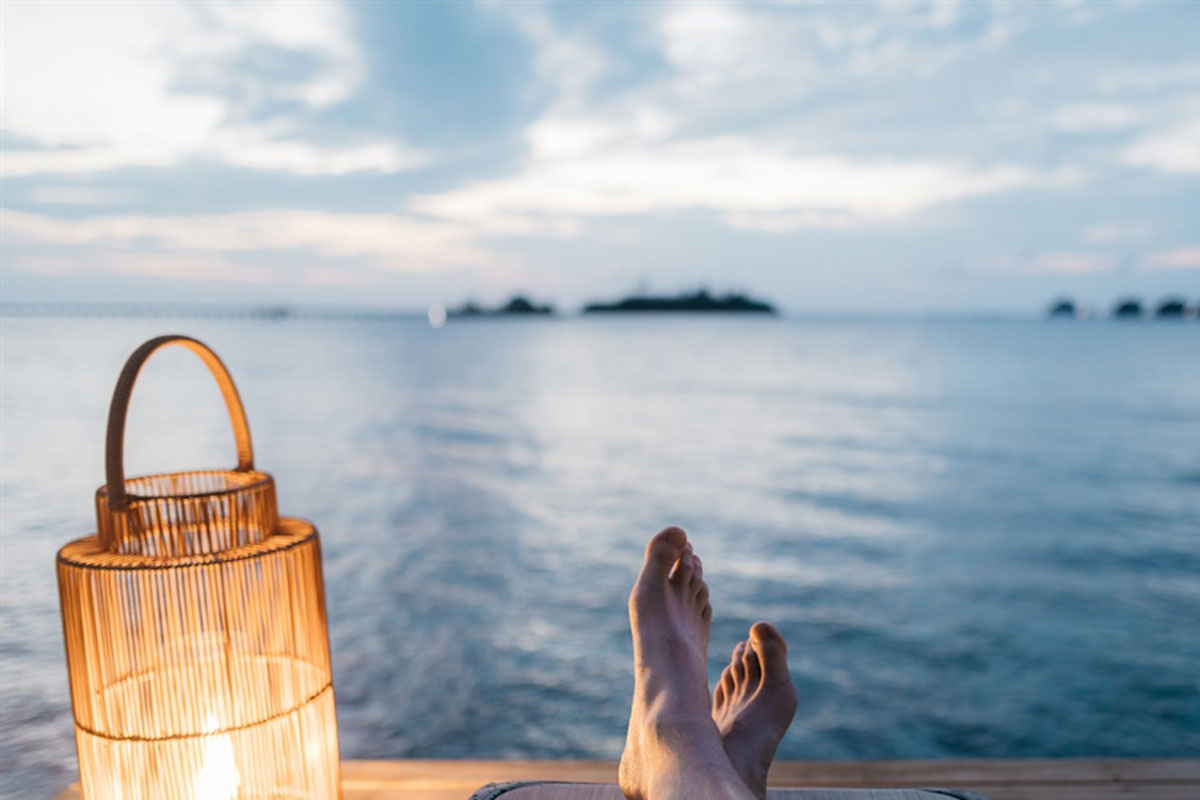 Summer in Australia is the perfect time to take time out – you won't be alone – so make the most of it!
This year has been one of the most challenging many of us have ever had to face. We've referred to 
FOFO – the fear of finding out, in past articles
and this continues to hold true. New variants, new processes, new challenges, new roles, reduced resources, and mass exodus are just some of the things leaders and teams have had to face. This Christmas, try to put work aside and give yourself a real break.
But how do you disconnect – particularly when the lines between work and home have blurred to the extreme?
If we can genuinely disconnect and reboot our batteries, we will not only rejuvenate but we will create distance from our work. Distance allows perspective – combine that with a chance to refresh and recharge and you'll be jingle bells in no time.
Here are a few switch off strategies to try:
Focus on something else.
The pressure doesn't go away but you can compartmentalise. Take the opportunity to occupy your mind with something else. Change your routine or try something new – even if it's simply committing to a new Netflix series or reading a book
Permission. Manage yourself.
Remember that although there are challenges that require your attention they can be dealt with later. Ask yourself what consequences there will be if it waits a week or two – and remind yourself that you'll likely be more successful in your endeavour if you give yourself a break, and perspective
Humanise and focus on wellness.
Invest in yourself and remember that you deserve this – reconnect with family, friends, and yourself. Actively engage and consider how you feel afterwards. Real human interaction is at the heart of humanity – COVID has helped remind us that isolation is unhealthy for the mind, body, and soul – so reconnect
Get off the grid.
Put your laptop / computer (and phone) away and literally switch off. It's not always possible to walk away completely, so allocate time with specific outputs i.e. email check-in every third day for 2 hours and stick to it. Perhaps consider moving the apps that are related to work off the phone homepage so you're less likely to get drawn in by them i.e. calendar and email
Manage expectations early.
Make a point of setting yourself up for success. Inform your team and your clients (no, an out of office won't do) that you're taking a break and won't be available as you want to be at your best for them when you get back from the break. Knowledge is power – if they know your intentions then they will work around this with you – failure to prepare is preparing to fail
Empower others.
Make sure your team also feel they can take a break but make sure you empower them in your absence. Trust is a two-way street and by giving them yours will only result in a positive outcome – even if it's a learning one
Invest in yourself.
We all put things off – reconnecting with personal goals will only lead to more success. One thing that is probably on everyone's agenda is vision and purpose. Take a moment to evaluate / develop yours – define these and give yourself a boost or raison d'être – if you believe in your purpose, you'll be unstoppable
Remember that work is only part of life – no matter how much you get from it. Take a moment and invest in yourself this Christmas – we'll see you in the New Year.
Relax, take it slow and let the good times roll.
Merry Christmas and Happy New Year from all of us at eci partners.