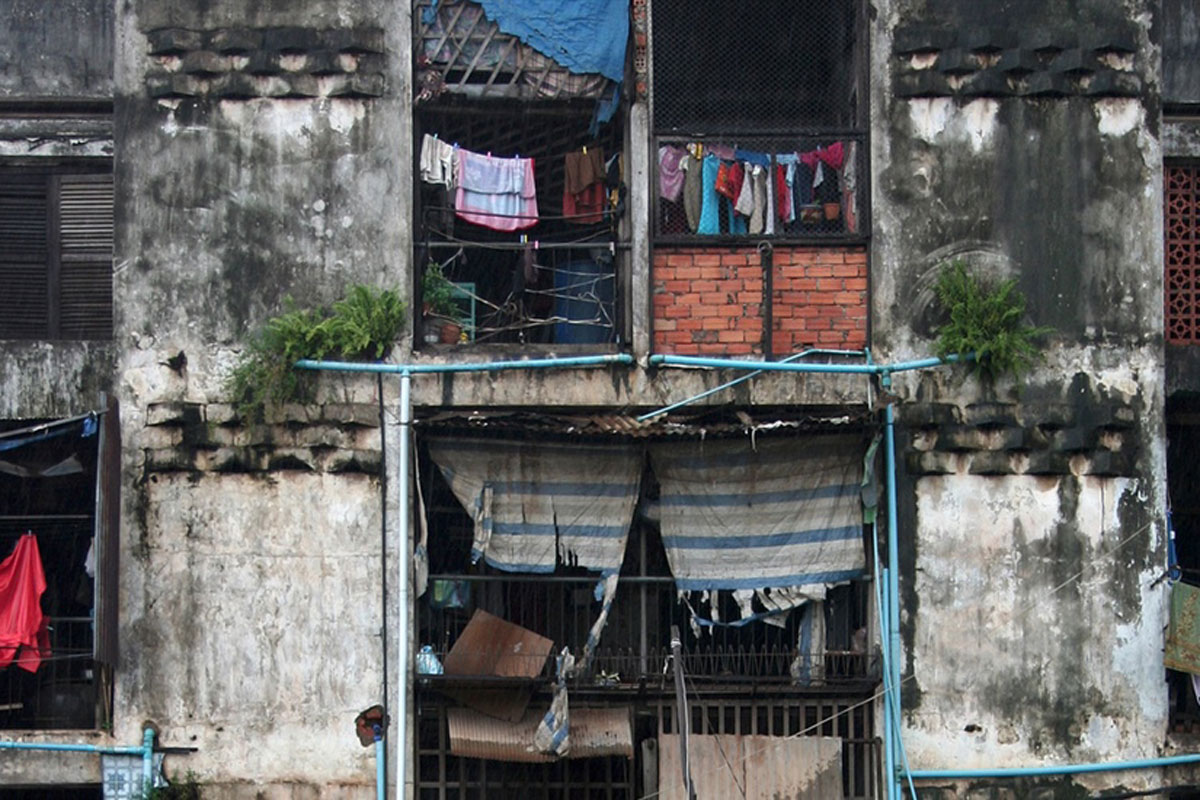 Building Houses in Cambodia: Culture Change that Really Works 
Over one hundred partners from Grant Thornton went to Cambodia to build 10 houses together. At the Executive Coaching International conference, Kim Schmidt, Director of Leadership and Culture, shared the incredible story of how they discovered the true joy of leadership, got to the heart of who they were, and in turn found themselves as a company.
Will this merger work?
In 2012, with the global focus of the firm, it was time for Grant Thornton to nationalise. And so when the opportunity presented itself they merged with another firm. Overnight, there were suddenly 55 new partners and 462 new team members. A few weeks later, the reality began to set in. The partners weren't collaborating. People were asking, is this merger all it was cracked up to be? Is everything going to collapse? Something needed to change but some people thought it was so broken that they would never be able to come back.
Putting aside the logical thinking hats
They started to look at the blockages. They knew that effective leadership meant being accountable. They knew that speaking about another partner in a disrespectful way gave everyone else in the company permission to do so. They needed to address these internal challenges, all the while dealing with mounting external pressures. Digital disruption was impacting their business and business model. They knew they needed to change but there was a lack of confidence in the ability to do so. It was going to need a different approach – putting aside the rational, logical thinking hats and connecting everyone on an emotional level.
A collaborative remuneration model
 One hundred and fifty partners came together to answer the question, what future do we want? There were two things everyone agreed on: the desire to be important and to help their clients, and the desire to create an environment where people could grow. They took a long hard look at the processes and policies in place and began the difficult process of moving to a numberless performance approach. Today, Grant Thornton is the only professional services company that remunerates on team-based results.
The firm started to see the partners working together and supporting each other. And the changes began to hit the back pocket. But every time there was a negative experience it set everyone back. What was missing, Kim realised, was a great success. They needed something so significant it would be embedded in the firm's psyche forever.
Building houses in Cambodia
Instead of organising another conference, they thought, why don't we go to Cambodia for a week and build houses for underprivileged families? People asked, can't we just send them money? Won't that be easier?
But as the partners began to raise funds to pay for flights and vaccines, as they received such positive feedback from their clients and families, the initiative gathered momentum. In the end there was a 95% sign up rate, which was much higher than previous conferences.
In Cambodia they visited the slums where the families lived at that stage – on dump sights, collecting rubbish to earn a dollar a day. Then the partners started on the build site. They worked together in a way they never had before. They learned a lot about each other, and they learned that they actually liked each other. They found out who they really were, not what they thought they were. The experience changed lives by creating something that wasn't there before. But more importantly it changed the firm. Handing over those homes was Grant Thornton's most important achievement.
The journey Grant Thornton went through required persistence. It required leaders who were courageous and vulnerable. Since then, Kim has seen partners go after a piece of work, even though there was a good chance they wouldn't get it. And it didn't break them when they didn't.