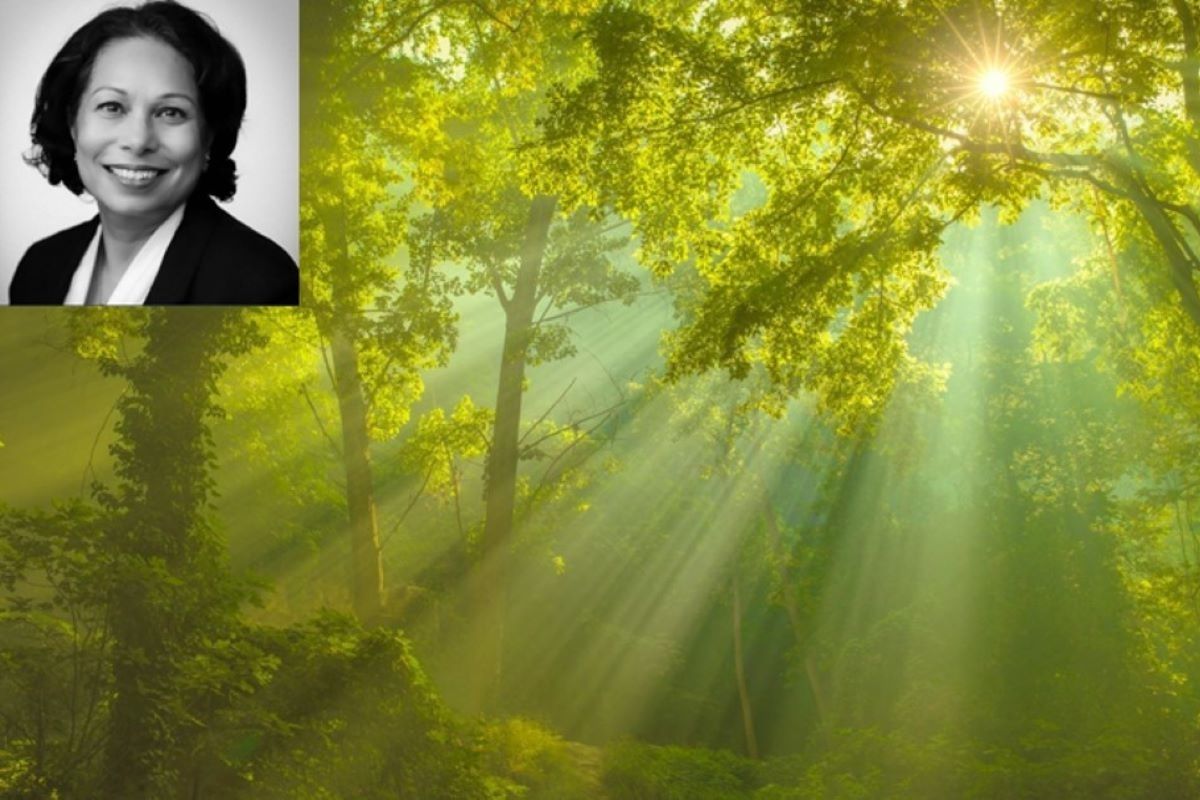 Let's think of organisational well-being as the physical, emotional, and social health of an organisation and that the well-being of an organisation is more than the sum of its individuals' well-being.
We know that organisations with better employee engagement, what we might call 'organisational health', have lower staff turnover, higher customer loyalty and satisfaction, higher productivity, and profitability.
But the pandemic has changed people's attitudes towards organisations in general, and towards employers in particular. The pandemic has blurred the division between our work and home lives and shifted what we value. It has also fundamentally reshaped our relationships with institutions, including healthcare, government, industry, education, and professional services.
This new reality requires a new approach from leaders. We need to embrace new leadership skills and competencies to navigate a changed and changing environment.
I've been intrigued by the dialogue around the 'Great Resignation'. The term is credited to organisational psychologist Anthony Klotz in a Bloomberg interview in May 2021. He said that due to the coronavirus pandemic, there would be continuing waves of people quitting their jobs – that employees would rethink how, where and why they work. To quote: "It's not just about getting another job or leaving the workforce; it's about taking control of your work and personal life and making a big decision – resigning – to accomplish that. This is a moment of empowerment."
Is the Great Resignation happening in Australia?
Yes, but it has been gradual, as there are shifts in attitudes towards work, life, and careers. Several large-scale surveys show Australians are reassessing their career and lifestyle options based on the radical changes to the ways of working due to the pandemic. Two recent surveys found that 40% of Australian workers intend to leave their current employer during the next 12 months; and 60% had left their previous jobs in less than two years.
Why are they leaving?
The key reasons are burnout and the demand for more flexibility.
Burnout is the manifestation of chronic workplace stress and energy depletion. The typical signs of burnout are physical and emotional exhaustion, chronic cynicism and a sense of inefficacy. Australian research by the University of Melbourne and the Australian HR Institute showed that over the years 2019-22 almost 7 in 10 workers felt like they were burning out.
The highest burnout was reported by those working from home, or returning to work premises after the pandemic, and those in leadership positions. Unachievable job demands, poor workplace relationships, and harassment were the psychosocial hazards most frequently reported by burnt-out workers.
What people are resigning from is a culture of workism: the idea that we are defined primarily by our work. Yes, work is important. It can give us purpose and meaning which are essential for a thriving life. But it does not take the place of life.
Adam Grant puts it well: "For several generations, we've organised our lives around our work. It might be time to start planning our work around our lives."
Workers want more flexibility about where they work, and when they work. People want their lives to come first.
Workers are moving to higher paying jobs, moving to more productive firms that help them grow. Employees are assessing everything from flexible working, remuneration, working hours, and work-life balance.
It is interesting though that while the top reason for switching jobs remains higher pay, employees and job seekers are becoming increasingly savvy about mental health benefits, workplace environment and culture.
They expect their employers to prioritise their well-being. This means flexible work policies such as remote or hybrid arrangements, or 4-day working weeks. A psychologically safe working environment, access to well-being programs, digital mental health services, non-conventional leave, and support for caregivers.
What does this mean for leaders? Can we create magic among the chaos?
Some have argued that we should do away with the idea of work-life balance altogether. Language matters. Work and life are on the same side. They do not need to be balanced. They rise and fall together. Increase your life's overall well-being and you will be more effective at work. Work-life integration may be a better term. It is based on the idea that we bring our whole selves to work – whether in person or remote – our work and our lives are always integrated.
What makes it possible for leaders to thrive?
It's not just about what we do as leaders, but rather how we show up. And much of that is shaped by our mindsets – the lens through which we see the world.
Leaders who thrive promote well-being. For their staff and themselves. They make work meaningful. They seek help when they are struggling.
Leaders who thrive are realistic. They embrace instability, disruption, and unpredictability for the possibilities they bring. They help their people focus on surfacing real-time possibilities and adjusting their efforts as needed.
Leaders who thrive are inclusive. They are effective allies and invite different perspectives, experiences, and ideas into conversations. They hold up, honour, and value the wisdom of the different perspectives and voices around them.
Leaders who thrive have coaching conversations with their people. They take responsibility for finding ways to bring out the best in their people to enhance wellbeing, performance, and commitment. They coach people to their own solutions, and show them a pathway to finding their own answers.
Leaders who thrive are human-centred. They are curious. They seek to understand the hopes and strengths of others. They understand that people need meaningful work and connections to consistently do their best work. They show compassion, express appreciation, hold their people accountable, and demonstrate emotional wisdom. They emphasise personal autonomy, empower people, make them feel valued, and ask what they need.
Leaders who thrive enhance their own wellbeing
How we feel, physically, mentally, and socially and how we perform at work have a mutually reinforcing cycle.
It starts with asking ourselves what our non-negotiables are. What are the things in our lives that are critical components of who we are, and who we want to be, and that allow us to show up as our best selves.
Practise self-care. Show self-compassion. There is a cost to managing others. It's emotional labour, the task of absorbing, reflecting, and redirecting the feelings of other people can be overwhelming. Many of your employees will be struggling with issues of loss and grief, transition, social isolation, financial constraints, mental health concerns, family responsibilities, burnout. You may have similar concerns in your own life.
Show self-care. Be creative and innovative about promoting kindness and compassion. Take breaks, sleep, eat well, cultivate meaningful relationships, practise mindfulness. We need to find ways to stay resilient, grounded, and in tune with ourselves.
Acknowledge that it is possible to thrive and create magic even in the midst of struggle and chaos.
When we show up in the workplace, virtually or physically, with these qualities, people respect our leadership.
Dr Prasuna Reddy February 2023
To connect with our executive coaching experts please contact us here.